As most of you probably know (or not, depending on how long you have been reading my blog), I am going on my year abroad very soon. Too soon. I felt like I was going to have the whole summer to prepare and perhaps change this scared feeling to the excitement. However, summer came and is pretty much gone. Now, I am left counting down the days and maybe start packing some stuff.
The first year of university was nice and breezy as my aim was pretty much 40% and there was no pressure on making up your mind about anything. However, no one told me how busy the second year was going to be. From the start of term, you are bombarded with information and meetings about the year abroad choices between, teaching, volunteering, working and Erasmus. Funding was also a troublesome matter and probably the biggest persuasion in the whole decision making business. Since I am doing a joint honour in Spanish and Chinese, the workload really had doubled.
At first, I was swaying towards teaching because it pays well but I found the application process to be too long and tedious. Without a doubt, I was a little un-organised and lazy. I couldn't answer why I wanted to teach because I didn't and I felt like money wasn't a good enough reason. So my choice was down to the one that requires the least effort being made on my part which is Erasmus. All I had to do was picked out the top three universities that I wanted to go to and then the university will offer me a place.
My process of picking the university was honestly by the universities with the best looking and easiest to navigate website (a bit like how I picked the University of Nottingham, way back in 2009). This time, I knew that I wasn't going to get my first choice because of my rather unambitious grade but I was willing to accept any offer that the university was going to make me as I thought that I will leave this choice to fate. I will end up where I am supposed to be.
As it turned out, I was offered a place at a university that I didn't even look at. Mainly because it was in a part of Spain. It was different and has their own language (Basque). I think most people didn't pick it because they were scared of not knowing the language. After a bit of googling, I felt like the University of Basque is definitely a good fit for me because it seems quiet but it is rich with culture and history. Perfect for a dissertation's topic.
Year Abroad is unlike going to University of the first time in a way that in Year Abroad, you have a significant lack of help. Before I arrived at the University of the first time, I knew where I was going to live and roughly who with and I knew the city that I was going to be living in. This time, I'm going to the city that I have never visited before in my life, not speaking the language, knowing literally no one and having no idea where I will be living (the university/former Y/A students advised that you wait until you get there before finding somewhere to live). This particular point doesn't fair well with me or my family. Everything I can handle but not knowing where I will be living is a tough one.
Before jetting off to the mystery land (I know Basque is in Spain but it is notoriously different from the rest of the country. How? I don't know. Hence the mystery...), there are many things that I had to plan such as plane tickets, travel insurance, EHIC card and how I am supposed to take all my beauty products with me.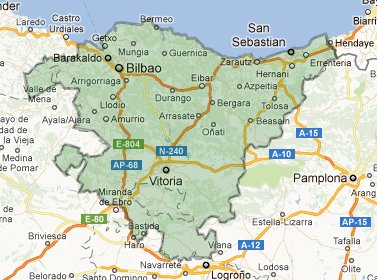 The plane ticket was honestly the hardest part in my opinion because where I'm going is the capital city of Basque Country called Vitoria-Gasteiz. In my initial googling search, I thought, hey that won't be too bad, Vitoria has its own airport, I just need to find a plane that flies straight there. To my dismay, after about 3 weeks of searching, I couldn't find any commercial flights going to Vitoria. Only to find out that it's a non-commercial airport...meaning it would have been fine if I had my own private plane (which sadly I don't).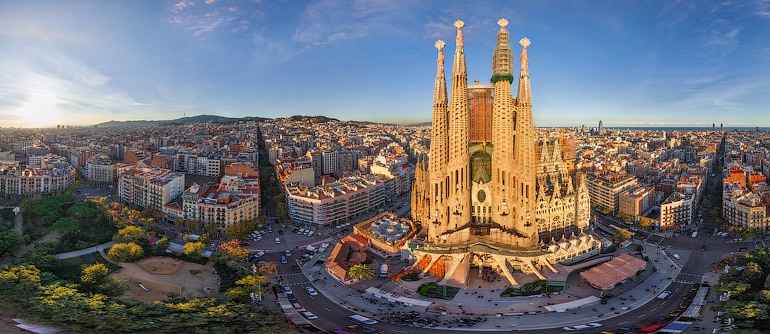 Barcelona (image from google)
I guess, somehow my mother was feeling a wee bit sorry for me. I have managed to convince her to fly with me to Spain just until I find somewhere to live which she agreed. Then I don't really know how I did it but I suggested going to Barcelona before my Year Abroad starts and she agreed to that too. Barcelona has always been one of my dream city to visit and if I had a choice Barcelona would have been a place I choose to study at (but my university only have a link with them during the Spring term where I'm supposed to be in China).
Luckily, I am a British Citizen so I didn't have to worry about the visa issue whilst travelling in Europe (same thing can't be said for the China part which I have yet to sort out). But travel insurance is still a pain in the butt because most of them costs about £300 for a worldwide travel for a whole year. Something that I wasn't willing to fork out for because lets face it, I just spend all my money before the end of term as I wasn't prepare to pay for anything until I get my next instalment of student loan which looks like it won't be any time soon as my application is still not processed. So, it looks very likely that I will be like a pauper living in Spain. In the end, decided to insure myself half a year at a time which turned out to be about £68 for 6 months for my time in Spain with Flexicover. Not too shabby at all.
So, I hope you enjoy part one of my Year Abroad journey as I will be writing a lot more of this type of post as I want to keep you up to date with my life abroad and some people might find it interesting to see what kind of things I'm going through (especially if you planned on going on Year Abroad or wish you had gone on Year Abroad).
Now it's time for me to go and stock up on my British goodies like a massive box of Twining Everday tea, some Cadbury's Marvellous Creations Chocolate and M&S Percy Pigs.
Don't forget to follow me on:
BlogLovin', Twitter, YouTube